We accept the following credit cards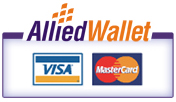 Your credit card statement will read AW*WebCloudCentral18882551137
All the payments are ONE-TIME payments. Your payment gives you web hosting access for 3 months after which you will be required to pay again. You will NEVER be re-billed for any package or service contract after 90 days.